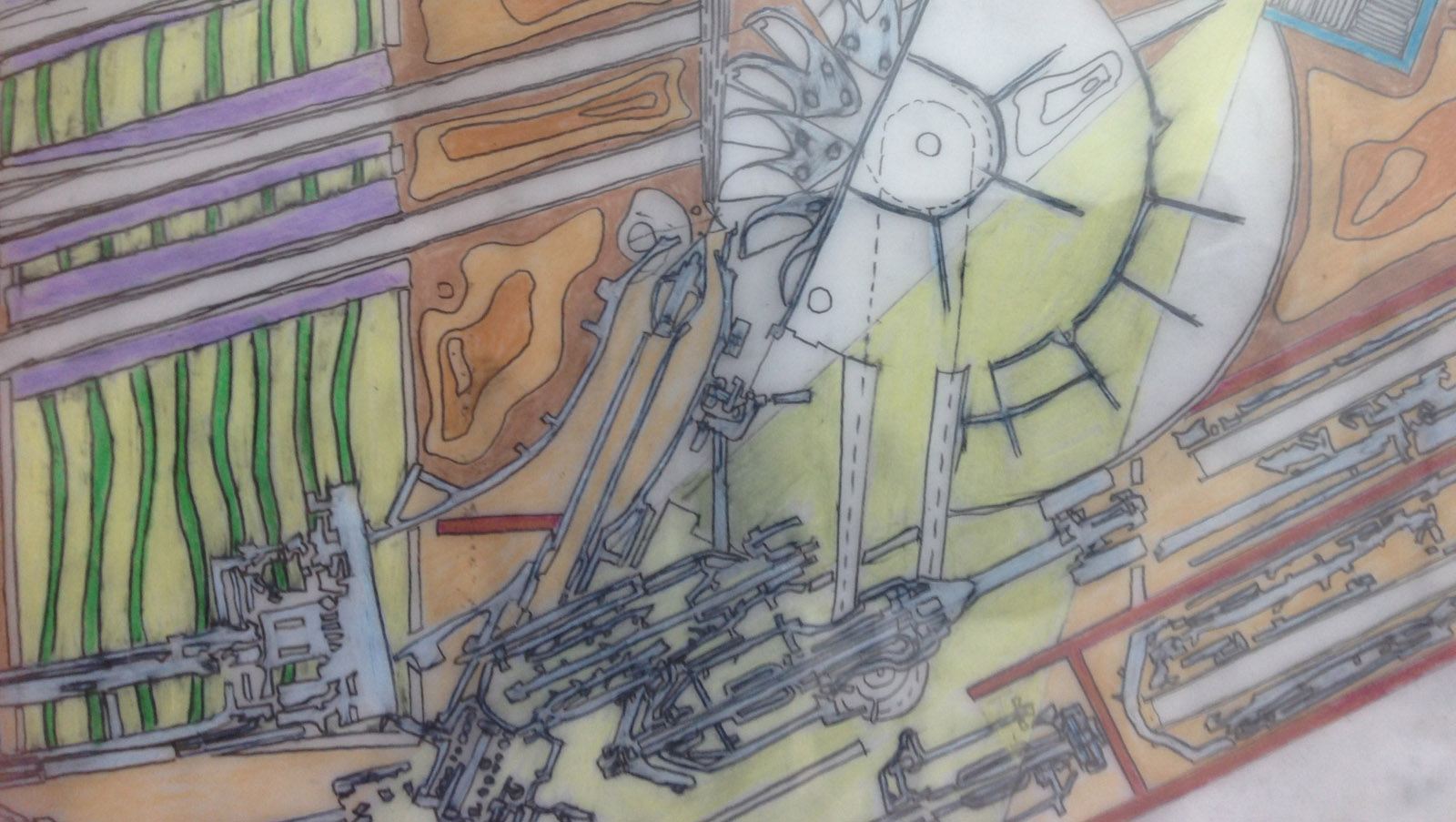 Industrial Garden
Most people think of gardens as 'pretty'. The idea here was create an overgrown garden among decaying industrial ruins.
The design consisted of a formal arrangement based on traditional Islamic paradise gardens with overgrowing vines on rusting WWII steam trains in a siding in Turin, Italy.
To design this I deliberately used drawing styles that aren't normally used in architectural representations. The plans were done with colored crayons and elevations were photographic collages mixed with a variety of textures including tree bark, gold leaf and gesso.
The plan of the garden is based on a traditional Islamic theme, with 4 water channels radiating from a central courtyard. This very geometric plan is overlaid on the existing railroad tracks which have very shallow curves which cross it and create interesting spaces at the intersections. The water channels in the park are based on sections through steam engine parts.
The walled entrance and gates to the park included casts of dissected muscles and sections through engine parts, to evoke the two principal themes of the park – sinuous plants and rusted iron steam engines.
Detail of the irrigation channels based on sections through engine parts (crayon on mylar):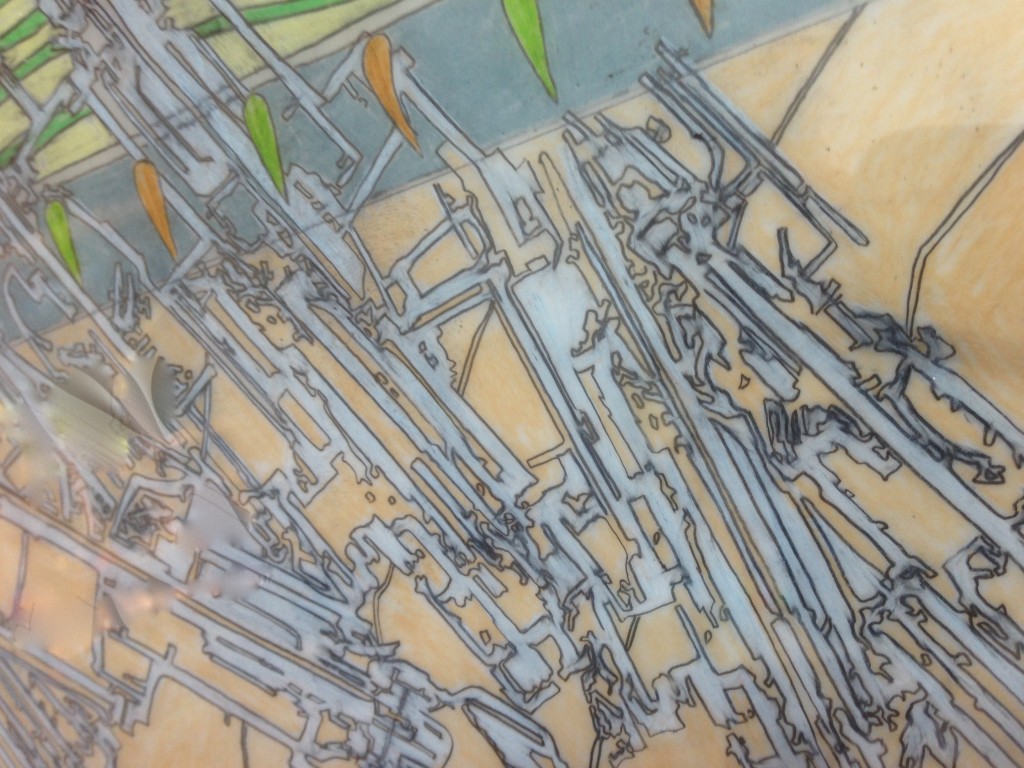 Steam engine detail showing the shapes used for irrigation channels: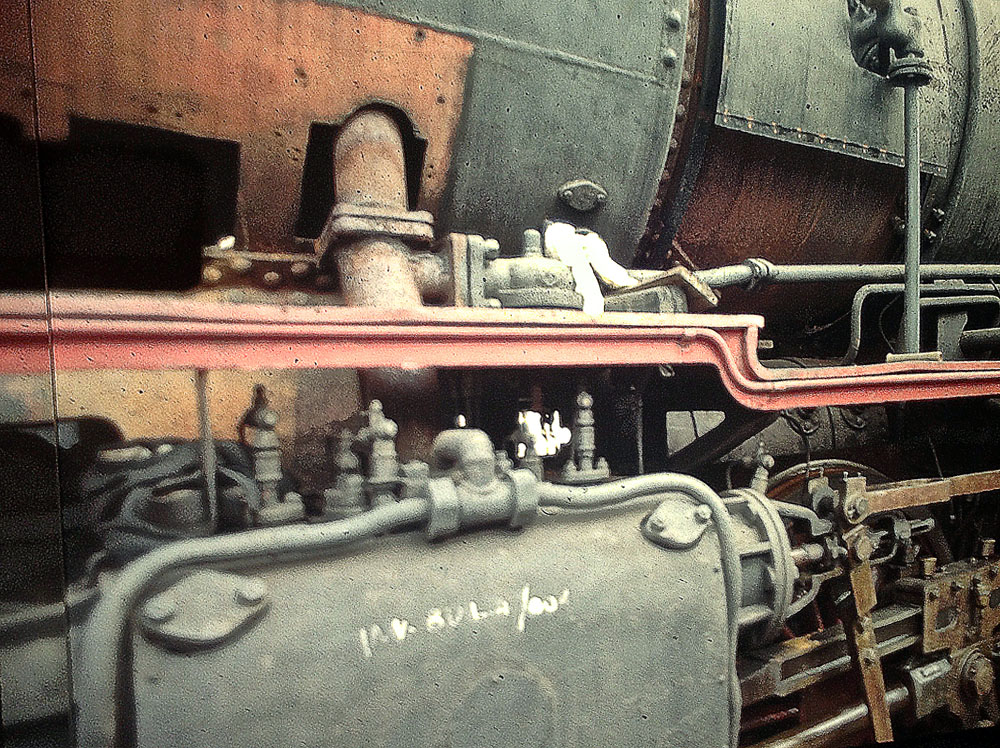 I later worked on a real version of this idea of an industrial park, while at Fisher Park. Below is an image showing the lighting that Fisher Park created for it.
Industrial garden in disused smelting works, Duisberg: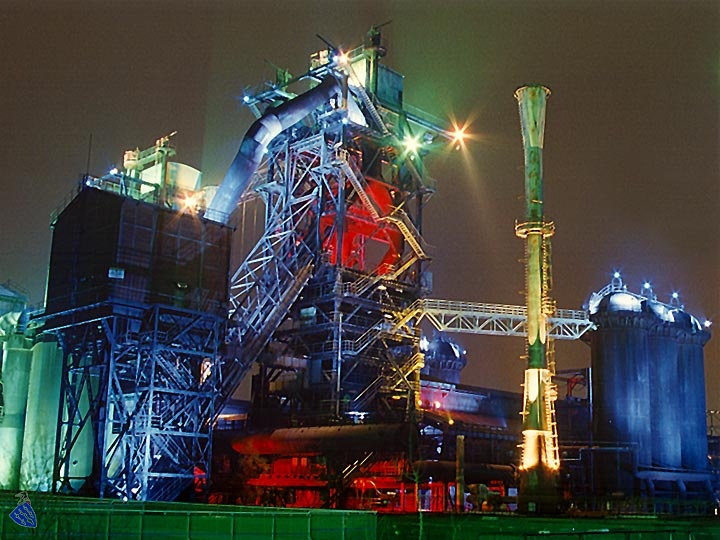 Site. WWII steam train bone-yard in Turin, Italy: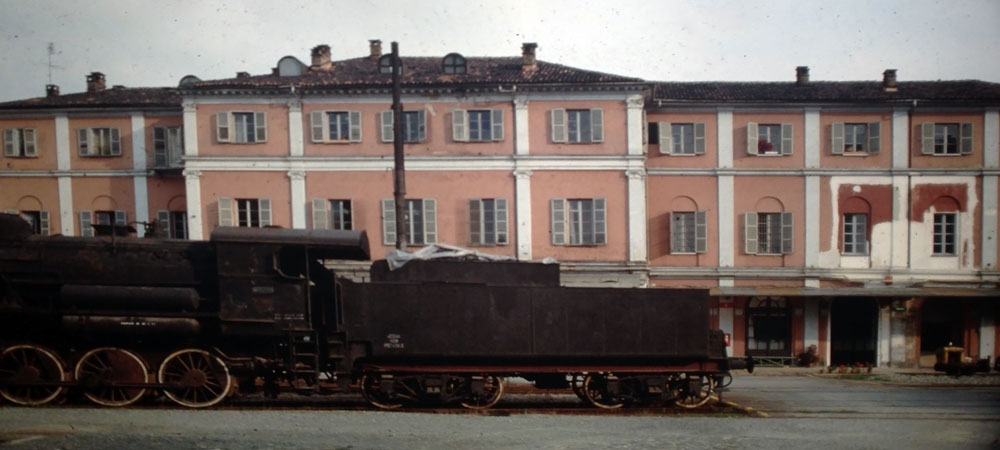 Photographic collage of the garden wall and gates (the walls are human dissections and the gates entrances are of a Hollywood actress, to give a feel that is ultra-real and at the same time, obviously cartoon-like). The aim would have been to cast these shapes in concrete and paint them in gaudy colors to create something both gothic and modern: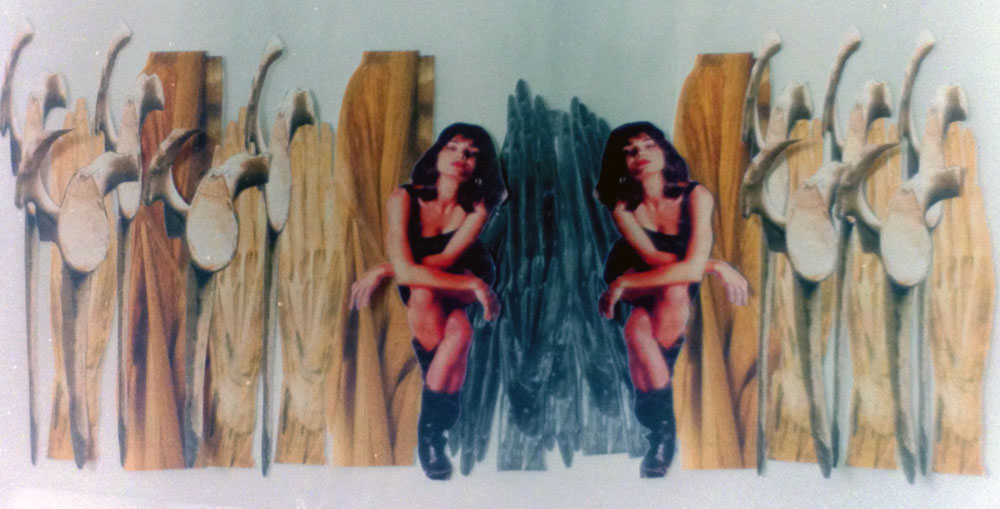 Stadium with composite fabric expandable truss system.

Axonometric detail of truss: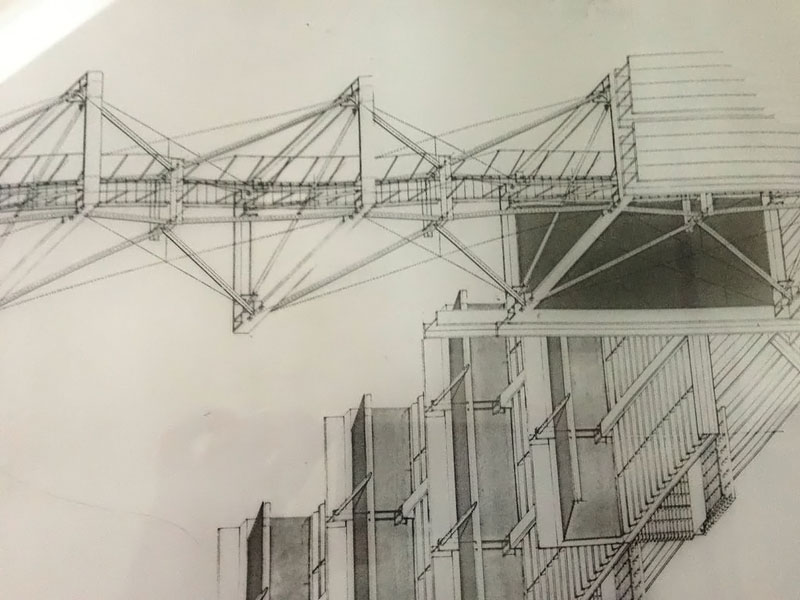 Axonometric of cor-ten column and stairwell: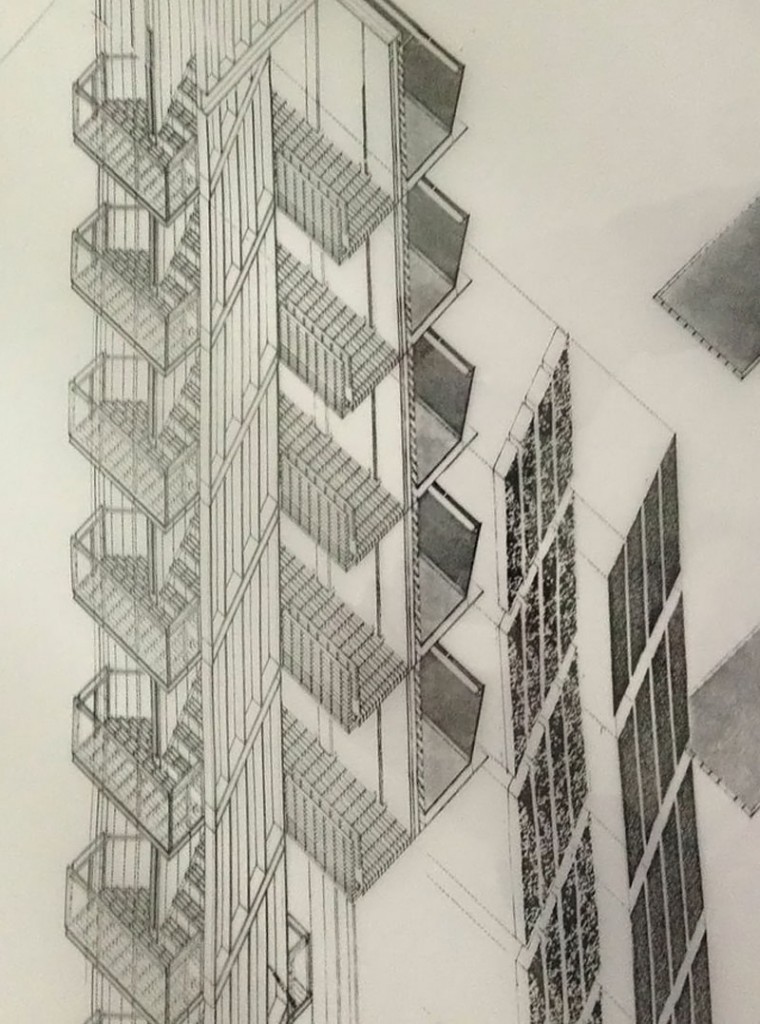 Stadium Plan: